2021-09-02 Monthly Feature Story-September 2021-Disaster Prevention Day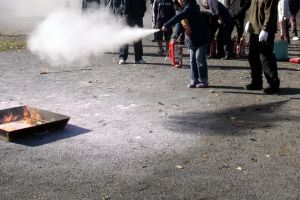 Cultural Tips-Disaster Prevention Day
Japan experiences a range of natural disasters, such as earthquakes, tsunami, typhoons, storm surges, and volcanic eruptions. To respond to such emergencies quickly, Japanese schools and workplaces hold regular evacuation drills.

September 1st is Disaster Prevention Day. It was established in 1960 to give people a better understanding of natural disasters and to remind them to prepare for the unexpected.

September 1st also commemorates the Great Kanto Earthquake of 1923, which killed and injured more than 105,000 people. The Ise Bay Typhoon, occurring on September 26, 1959, and causing more than 5,000 deaths and injuries, further inspired the creation of Disaster Prevention Day.

In 1982, the week beginning with Disaster Prevention Day was designated "Disaster Prevention Week", and since then, various events relating to disaster prevention (including emergency drills) have been held across Japan in cooperation with the Japanese government, local governments, schools and other relevant organizations.

At some events, you can experience lying down on a cardboard box bed, putting on a life jacket or eating emergency rations. At others, you will see fire engines, ambulances or helitack crews being mobilized.