2021-04-27 Monthly Feature Story-April 2021-Entrance Ceremonies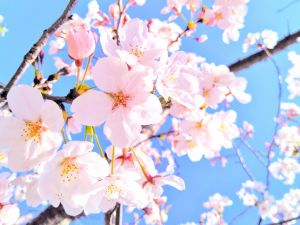 Cultural Tips-Entrance Ceremonies
In Japan, school and business years start in April.

In early April, when cherry blossoms are usually in full bloom, schools hold entrance ceremonies to welcome new students. The cherry blossoms seem to represent their bright futures. The incoming students attend the ceremony wearing new school uniforms or dressed neatly.

In most cases, parents in formal wear are also present with their children. The entrance ceremony is usually held in the school gym and during the ceremony, the principal of the school and guests of honor normally deliver a congratulatory address. Then one of the senior students offers words of warm welcome. A speech by a new student showing his or her hopes and expectations follows. The national anthem and the school song are also sung.

In addition to school entrance ceremonies, most companies hold a welcoming ceremony for their new recruits to give them words of welcome and encouragement so that they can feel like a part of the organization. This custom is very unique to Japan as many Japanese companies traditionally hire a mass of new graduates.

Regrettably, entrance ceremonies in 2021 were forced to be scaled-down or done in unconventional ways due to the COVID-19 outbreak.